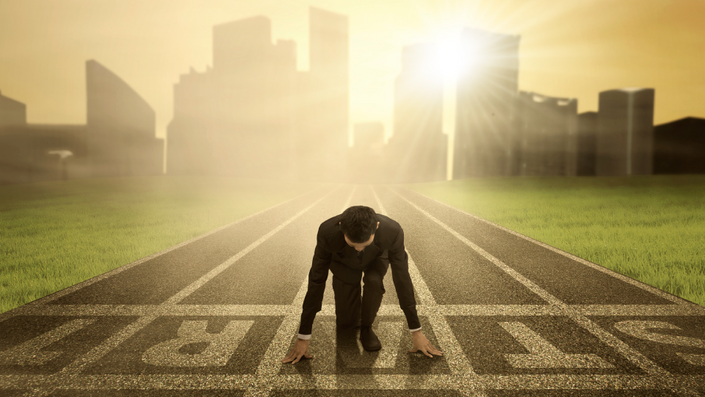 ADVANCED CPA Exam Success Master Training
By Brandon Vagner, CPA, Ph.D. & Former KPMG Manager
WHY I CREATED THIS ADVANCED CPA EXAM SUCCESS MASTER TRAINING
Hi, I'm Brandon, creator of the ADVANCED CPA Exam Success Master Training. I've been through the CPA exam and I know all the ups and downs, but I also have strategies and resources that can drastically improve your chances of passing the CPA exam. I want you to PASS, and to PASS efficiently.
(See Course Details Below)
Let's face it. The CPA exam is one tough beast. But....it doesn't have to be a struggle.
This course has 15 actionable steps nicely laid out for you to follow to ensure you have the absolute best chances at achieving CPA exam success AND I go deep into the must have behaviors and mindset that candidates really need in order to be successful on the CPA exam.
If you are somebody who is worried about passing or have struggled in the past with the CPA exam, then this course is for you. I strongly believe the behaviors and mindset sections of this course are worth way more than the total course price. They are serious game changes for many CPA candidates.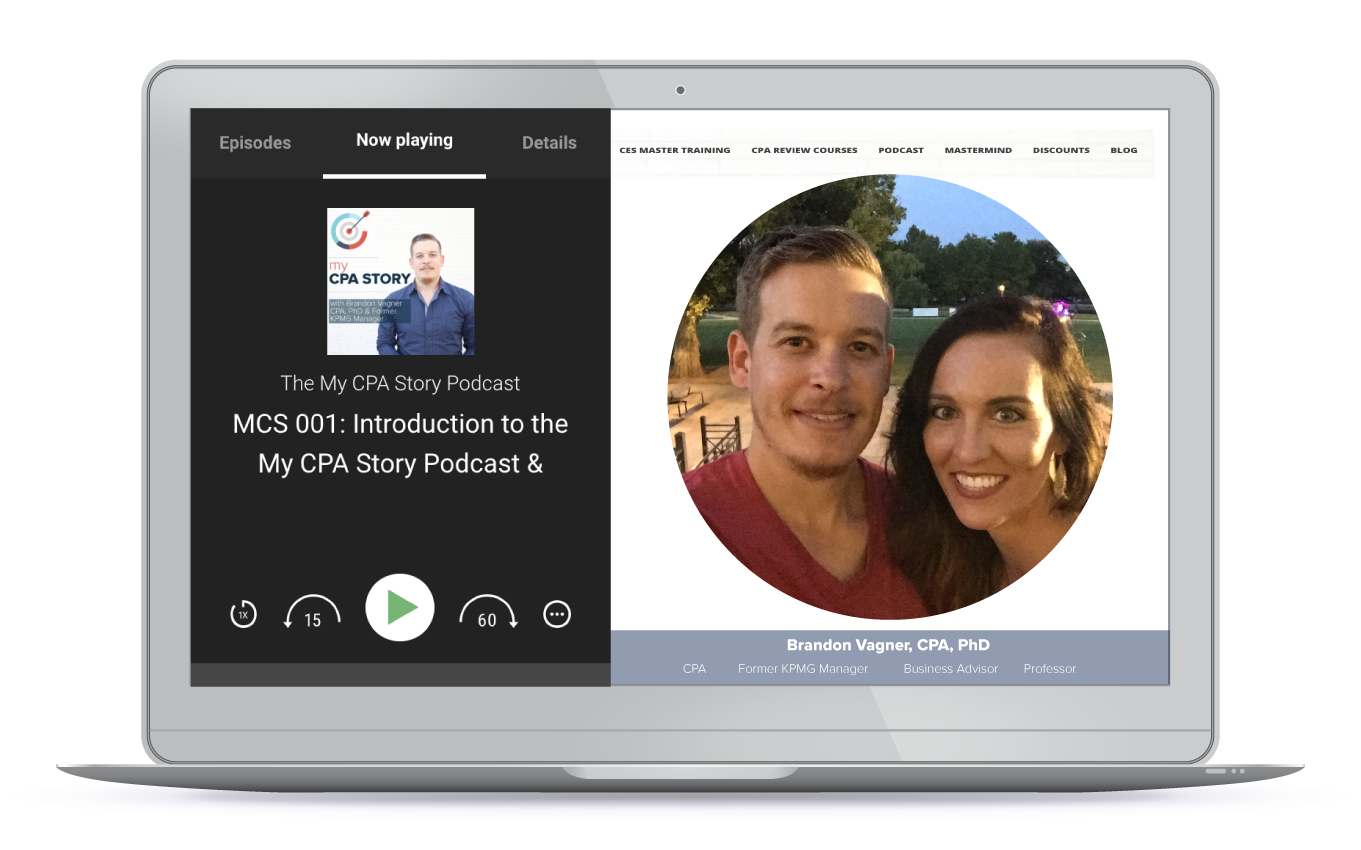 My goal is to save you time studying AND significantly reduce the likelihood that you will fail. If you think about what your time is worth on an hourly basis, just think about the cost associated with having to retake a part. It doesn't take much for this course to pay for itself.
What do I mean by CPA exam success? Well, I want you to PASS the CPA exam on your first try, and I want you to do it as quickly as possible to get you your life back. If you have already failed before, then I want you passing on your next try.
The pass rate for the CPA exam is just under 50% right now, and keep in mind that 80% of people fail at least one part of the CPA exam. I can't even begin to tell you how many people I know who have failed multiple parts, and I know of people who are still trying to pass the exam 5 years later.
I don't want you spending years stressing over the CPA exam. My goal is to help CPA candidates get this exam behind them so they can go out and have flourishing careers. Check out the course outline below, and come join my excellent course. Let's get this CPA exam off your plate.
Tip: Nobody wants to put a ton of time into the CPA exam only to find out later that they didn't have critical information needed from the beginning. Do yourself a HUGE favor and take this course. It's a MUST have in your CPA exam toolkit.
Here's to your CPA exam success!
Your Instructor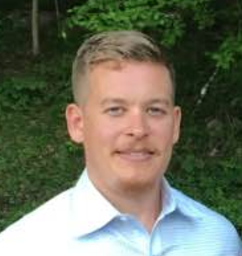 Brandon Vagner, CPA, PhD
Brandon Vagner is a certified public account and former KPMG manager. He had a long and successful career at KPMG until he left to pursue his passion in teaching. While at KPMG he primarily worked on large public companies (i.e. revenues > $500 Million), but he also very much enjoyed working on smaller private companies.
At KPMG, he was heavily involved in campus recruiting, and enjoyed that process every year. His experiences with recruiting have also allowed him the wonderful opportunity to coach students on how to get hired by the company of their dreams.

As mentioned above, he left KPMG to pursue his passion in teaching. That led him to go for and obtain his PhD in Business Administration with an emphasis in accounting. He's now off helping shape the minds of future CPA's, which he loves!
In his free time, Brandon loves spending time with family and friends. You typically can find him in the gym and/or local running/biking paths. If you can't find him on the local paths, the golf course is the next best place to check. He loves the outdoors and does everything possible to enjoy as much good weather as possible. He also always jokes about how is wife keeps him on an incredibly clean diet, but that it has him dreaming about his old favorite, Dairy Queen blizzards. Specifically, a Reese's Pieces and Oreo blizzard.
Frequently Asked Questions
When does the course start and finish?
It is a completely self-paced online course. You decide when you start and when you finish.
How long do I have access to the course?
You will have 18 months access to the course.
What if I am unhappy with the course?
I want you as happy as possible. If you are unsatisfied, contact me within 5 days of your purchase and I will give you a full refund.
Will I have to purchase anything else?
Keep in mind that this is NOT a CPA review course. I highly recommend that all of my students purchase a CPA review course that meets their learning needs. That CPA review course will be an additional cost if you have not already purchased one. Also, within the course, I provide you a listing of powerful third party productivity tools that you should consider. Some are free, but others do have a minimal cost to them. By no means are any of the productivity tools absolutely necessary to purchase, but I provide you the listing incase you feel any of them would really benefit you.
What are the lessons like?
The lessons are in video format. I also provide you with a number of downloadable PDF documents for you to use.
Is there a guarantee?
You will see the high value of this course within the first module, but you'll quickly realize that your success is dependent on you applying what I teach. I cannot guarantee that you will pass, because I don't have control over your application of my suggestions. That said, if you don't think my course has value to you, then you can request a full refund within 5 days of purchase.