WHY I CREATED THIS ADVANCED CPA EXAM SUCCESS MASTER TRAINING
Hi, I'm Brandon, creator of the ADVANCED CPA Exam Success Master Training. I've been through the CPA exam and I know all the ups and downs, but I also have strategies and resources that can drastically improve your chances of passing the CPA exam. I want you to PASS, and to PASS efficiently.
(See Course Details Below)
Let's face it. The CPA exam is one tough beast. But....it doesn't have to be a struggle.
This course has 15 actionable steps nicely laid out for you to follow to ensure you have the absolute best chances at achieving CPA exam success AND I go deep into the must have behaviors and mindset that candidates really need in order to be successful on the CPA exam.
If you are somebody who is worried about passing or have struggled in the past with the CPA exam, then this course is for you. I strongly believe the behaviors and mindset sections of this course are worth way more than the total course price. They are serious game changes for many CPA candidates.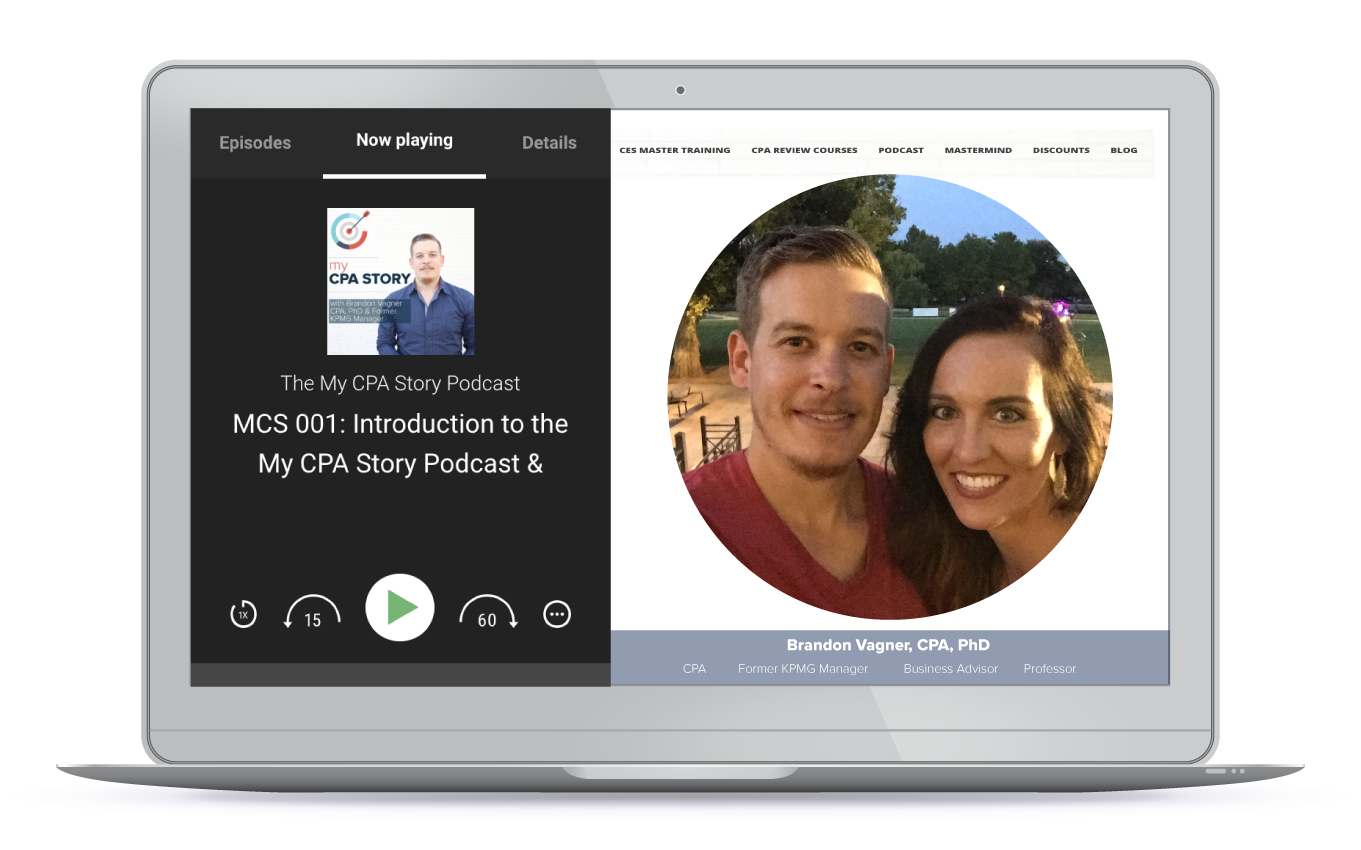 My goal is to save you time studying AND significantly reduce the likelihood that you will fail. If you think about what your time is worth on an hourly basis, just think about the cost associated with having to retake a part. It doesn't take much for this course to pay for itself.
What do I mean by CPA exam success? Well, I want you to PASS the CPA exam on your first try, and I want you to do it as quickly as possible to get you your life back. If you have already failed before, then I want you passing on your next try.
The pass rate for the CPA exam is just under 50% right now, and keep in mind that 80% of people fail at least one part of the CPA exam. I can't even begin to tell you how many people I know who have failed multiple parts, and I know of people who are still trying to pass the exam 5 years later.
I don't want you spending years stressing over the CPA exam. My goal is to help CPA candidates get this exam behind them so they can go out and have flourishing careers. Check out the course outline below, and come join my excellent course. Let's get this CPA exam off your plate.
Tip: Nobody wants to put a ton of time into the CPA exam only to find out later that they didn't have critical information needed from the beginning. Do yourself a HUGE favor and take this course. It's a MUST have in your CPA exam toolkit.
Here's to your CPA exam success!